Solar dying with Acid dyes.
Heya, its been a while. I meant to write weekly blogs, but you see life has another idea. LOL.
Today I want to share what I learn about solar dying. Its only appropriate, as Calgary is suffering through a heatwave. Its been plus 35 Celcius everyday this past week. Yikes, since having air-conditioning is not that common in the Alpine climate, we are managing as best as one can. I hated the idea of sitting by a hot stove, and having watched #chemknits yarn dying tutorials, solar dying to the rescue. Link to YouTube channel: https://www.youtube.com/channel/UCMSe6hlZi_CDPQ90Ks5-lbA
List of things you need:
1. Jar (glass with lid) size depends on how many skeins you want to do at once. I bought mine at Winners, and I am using a 1 gallon jar.
2. Yarn (obviously ...haha),
3. Acid dyes: I have Jaquards and Tamiwi. Tamiwi dyes are unique in that they are granules (not fine powder), easier to work with and they BREAK beautifully. Link for Tamiwi dyes: https://www.etsy.com/ca/shop/tamiwicolors
4. Vinegar. (Acid dyes are activated by acid thus need to add vinegar. (citric acid can be used as well, but I have not experimented with it)
5. Water.
6. Heat source --> SUN!! Easy
How to:
1. Pre soak yarn in water, cool water, no acid.
2. Squeeze pre soak water, (just by hand is ok) Line skein of yarn in a circular shape around the bottom of jar (not twisted). Pushing the yarn to lay snug against the sides of the jar.
3. Apply Dry acid powder, a good gauge is about 1 g of powder per skein, but I really just guesstimated. Start with darkest colour to lightest.
4. Use pre soak water, mix in about 1 cup of vinegar (I had at least 7-9 skeins of yarn in my jar), pour the mixture over the yarn in jar. Close lid, wait 30 min, check for absorption, add water to top off jar.
5. Place jar in the sun and wait.....do not shake the jar, do not stir. Just leave and forget. In a sunny spot preferred.
My helpful tips:
Dye strikes different fibre at different speeds.
I used mohair, which is slow to strike. If using super wash yarn BE Ready: the dye will strike quickly, especially with such high acid conditions.
If you want more colour mixing=> use less vinegar, if using superwash=> use less vinegar, unless you want colour variegation. I was going for a variegated but fading effect, thus the high concentration of acid (plus mohair-slower to take up dye).
If using less yarn, the common tip is to use 2-3 table spoons of acid per skein of yarn. Water volume does not matter a whole lot. But remember, the tighter the yarn is organized in the jar, the less colour spread you will have. I was going for a variegated but fading effect.
In my experiment, I did not want a whole lot of spread of colour. Of course the bottom yarn will touch with the yarn above, so the expected spread is over 2 skeins, maybe 3. As the pressure in the jar rises, with heat, the dye will be pulled up towards the surface.
Lesson, I learned by the first jar, is that I did not "seal" the wet yarn against the sides of my jar. My black dye travelled up, and mixed around with all the other colours, changing the colour I was aiming for. It still turned out beautiful, and I will share result for my 3 jars in the next blog.
After initial water add. See how quickly the dye spread...too fast. Too much room in jar, the yarn not pushed against the sides of jar. Resulting in colour mixing. To add to the mistake, I poked at the yarn in jar, with a pick to help spread !! What was I thinking? But then again, you might want this as your result....
I guess that's how we learn. Try, try and try again...no fear !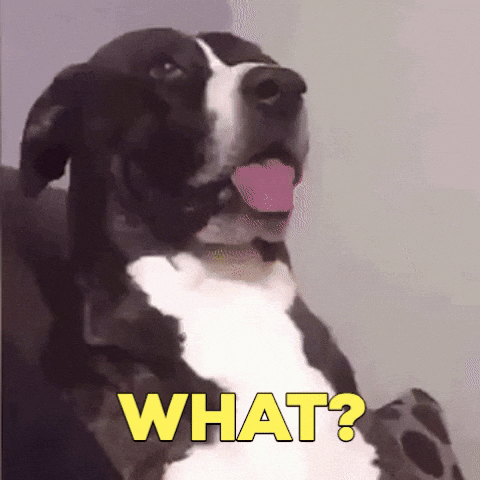 Powder vs Granules:
Dry acid dyes require the use of a respirator, or at the very least an N95 Mask. Inhaling the powder residue is dangerous and damaging to our lungs.
Granules offer a lessened risk. They are larger and instant coffee like consistency. I love working with granules. They break beautifully too.
Tamiwi makes a spectacular collection of colours to choose from.
What is colour breaking?
Easiest way to explain is to realize colours come from different combos of primary colours. Those colours have a different saturation levels, and some strike to fibre quicker than others.
So if brown, for example, is created by combining red, yellow, and black pigments. The reds seem to strike first, then the black, then the yellow...this will produce colour breaking especially in a high acid situation. Tamiwi colours are spectacular for breaking. Always splitting up in the most complimentary shades. However, this offers a bit of unpredictability, you must be open to that with solar dyeing. No 2 sets will be exactly the same.
Last jar:
Colours from the bottom up:
Gun metal
Walnut (breaks into blue)
Brown
Mocca (breaks into greenish blue)
Sandstone (breaks into rose/blue)
Aztec gold (does not break but in larger quantity appears brown)
Brilliant orange (breaks into yellow)
top 2 skeins were blank
I will share the results of all the jars in a week in a video blog.
Second jar:
Navy
Turquoise
Khaki (breaks brown)
Green (Brilliant)
Aztek Gold
Yellow
2 skeins op top were blank
I will share the results of all the jars in a week in a video blog.
Thank you for reading. Consider subscribing!
Hint: I am working in yarn jewelry....yummy
Your support helps support creativity.
Thank you from the bottom of my heart.